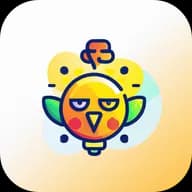 GSCTool.com
Privacy Policy
We collect and manage user data in accordance with the following privacy policy:
We collect and manage user data in accordance with the following privacy policy:
Data that we collect and process
We collect the following data:
We collect information from you when you register on our website. When you register for an account on our site, you will need to enter the following information: full name, correct email.

We also collect aggregate information provided through your use of Extensions. This includes service information we provide to you

We also use different technologies to collect information, and this may include sending requests to collect data. It will help us to improve our services and your experience, see which areas and features of our services are popular.
Use of the Data
We collect for general purposes: account identification and authentication, service improvement, customer care and research. This information and your account will be stored indefinitely so that you can renew the service at any time.
Cookies
Cookies are small amounts of data, sent to your browser from a website and stored on your computer's hard drive. Cookies allow the web site or system of your web browser to recognize the service and store certain definitions of information. We use cookies to understand and store your activity and better respond to your requests for future visits.
For more general information on cookies, please read "What Are Cookies"
Sharing of Data
We do not sell, trade, or otherwise use your personal information.
We use standard techniques to protect against unauthorized access to the data we store about you, including personal information, data tha belong to you.
About Children
Children's privacy. We do not provide our browser extension for use by children. If you are under 13 years of age, you may not use or provide us with any information without the involvement of a parent or guardian. We do not knowingly collect personal information about and/or about children. If you believe we may have any such personal information, please contact us at: [email protected]
Security
We take reasonable steps to protect personally identifiable information from loss, misuse, and unauthorized access, disclosure, alteration, or destruction. But, you should keep in mind that no Internet transmission is ever completely secure or error-free. In particular, email sent to or from the Sites may not be secure.
Changes to the Privacy Policy
We may amend this Privacy Policy from time to time. Use of information we collect now is subject to the Privacy Policy in effect at the time such information is used.
If we make major changes in the way we collect or use information, we will notify you by posting an announcement on the Website or sending you an email.
Opt-Out, Communication Preferences
You can modify your activity preferences and/or opt out of receiving specific communications at any time.
Contact Us
If you feel that your privacy was not treated in accordance with our Privacy Policy, or if you believe that your privacy has been compromised by any person in the course of using the Services, please contact us at: hey@gsctool.com and our privacy officer shall promptly investigate.